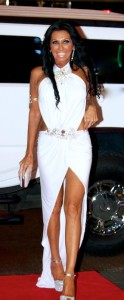 Today marks my 5th Anniversary of when I had my 13 hour operation at RPA Hospital and was confined in hospital for 2 weeks! Touch wood I wont ever have to go through that again even though at the time it seemed I would never be able to cope I kept my thoughts positive and told myself I can do this!
It would have to have been the lowest point in my life but I got on with it and even though I have scars still on my body it made me re evaluate my life and made me the person I am today.
Life is just like a rollercoaster we have the ups and the downs but its how we manage the downs that gets us through it.